Atriensis Immobilienmanagement GmbH is the property management company for you in Rostock. It was founded in 1993 as a privately owned sole proprietorship operating in the business areas of real estate management (= Property Management), as well as forced and emergency administration for courts and business services for the real estate industry.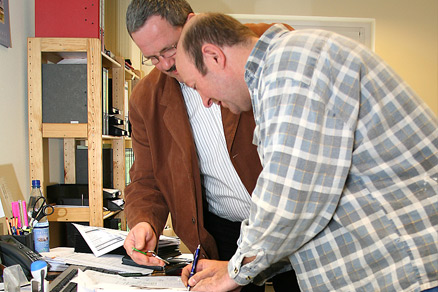 "Competent performance from us – yield to you".
Our customers should be well! In accordance with our philosophy, we are your competent partner for property management as well as other services around the property.
Quality has its price. Your property management in Rostock does quality work. Valuable real estate assets are entrusted to us, which cannot be cared for "left and right". If you are guided by cheap offers when looking for a property manager, you risk getting cheap work.
It is more economical to look at the expertise, performance, reliability and security of the administrator. It is not difficult to calculate what will ultimately be more expensive.
Employment opportunities in Rostock
We are a certified property management company (ISO 9001, 14001) and offer the following vacancies in Rostock:
Atriensis Immobilienverwaltung GmbH Rostock
Christian Dick MRICS
Paulstraße 47
18055 Rostock
Phone: 0381 / 203 58 0
Customer parking you will find in the yard.
With public transportation you can reach us as follows:
Bus Linie 22, 23
Station: Steintor IHK
Straßenbahn S3, S4, S5, S6
Station: Leibnitzplatz
Availability: MO-FR from 8-10 a.m. and 3-5 p.m. in our offices.